What a week! What… A… Week….
Man, it was super hard at some points, but I managed to push through all the obstacles in my way and do something I've never done before…
…  Successfully shoot a short film! (I know what you were thinking… Perverts!)
Anyway, let's go back to the beginning. In the early hours of 9th December, I received an e-mail saying that my short sci-fi screenplay, Message through the Stars, had been shortlisted for £15,000 grant from Film London!
What an honour! I was so excited!… Then I realised they wanted to meet me in a few days.
Now usually that time period would barely faze me. But I haven't read that script in months! And I'm literally shooting a completely different short film the next day!
So I pushed it out of my mind and, on the 10th and 11th December, a group of us went to Kings Cross, London to shoot a screenplay I wrote and produced called The Right Choice.
You can follow us on our Facebook page here, but man, was that shoot tough! Being the first film I'd ever produced, there was one hell of a learning curve. Problems getting throw up at every turn, it honestly felt like the shoot could fall apart at any moment.
The only thing that could have made it worse is if I'd been directing, but thank god I decided to let someone more experienced take the role!
We ended up over running by about 2 hours on both days, which cost a pretty penny, but fortunately we managed to, as they say, "get it in the can."
Only a day later though, I was contacted by the contest organisers of the Reel Authors Screenplay Contest informing me that "A God Amongst Men" had placed as one of it's Top 3 Finalists for Sci-Fi!
ARRGH! Top 3! I was so close! I had pretty high hopes for that script, especially since, back in early 2016, I managed to get it optioned for 6 months by Raindance's production company. But alas, that didn't lead anywhere.
My thanks to everyone at Reel Authors who felt the script was worthy enough to place so highly!
I honestly thought that would be it on the festival front, but only a day later and another festival win landed in my inbox! This time from Fantastic Planet: Sydney Sci-Fi and Fantasy Film Festival; and the script was Message through the Stars, the very same short that's just been shortlisted!
My thanks to everyone at Fantastic Planet that voted for my screenplay! If anything, hopefully this screenplay win will convince Film London that my screenplay would be a good choice to give the grant to.
But I'm guessing the part you really want to read about is me losing my virginity? Well about that…
CLICKBAIT FOR THE WIN, SUCKERS!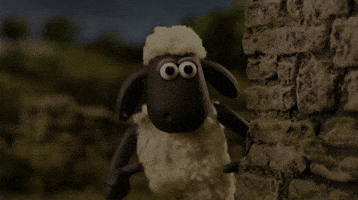 Photos and GIFs from: Dream Wish Believe, Fantastic Planet and Giphy